Bare-root seedlings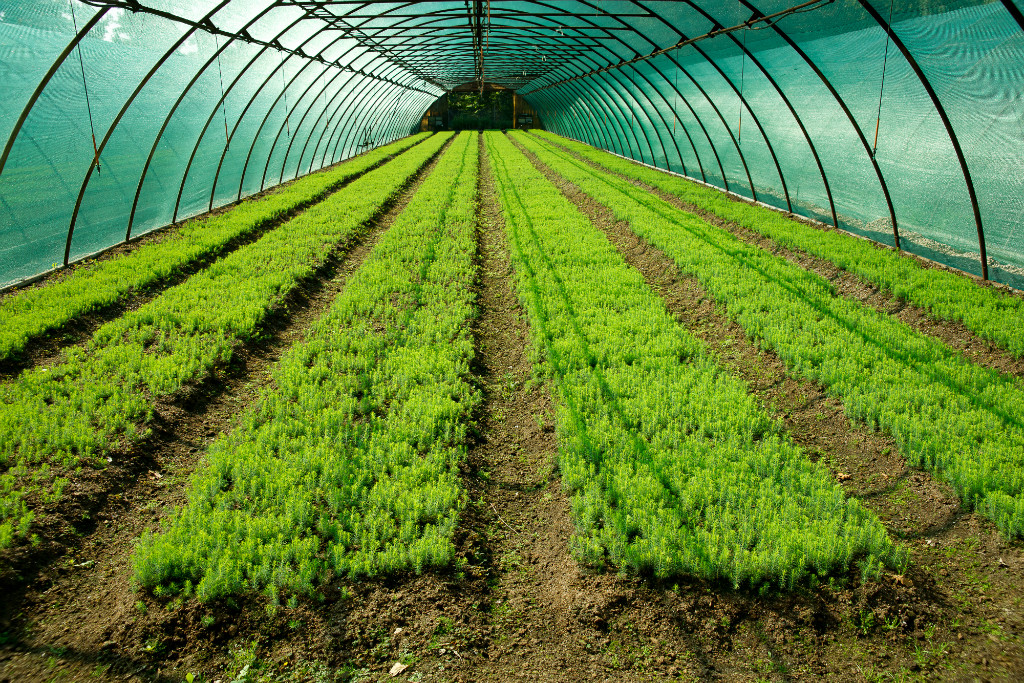 This is a traditional way of growing forest tree species in free soil and in the foil tunnels, when plants are raised from the soil with bare roots.
Use of bare-root planting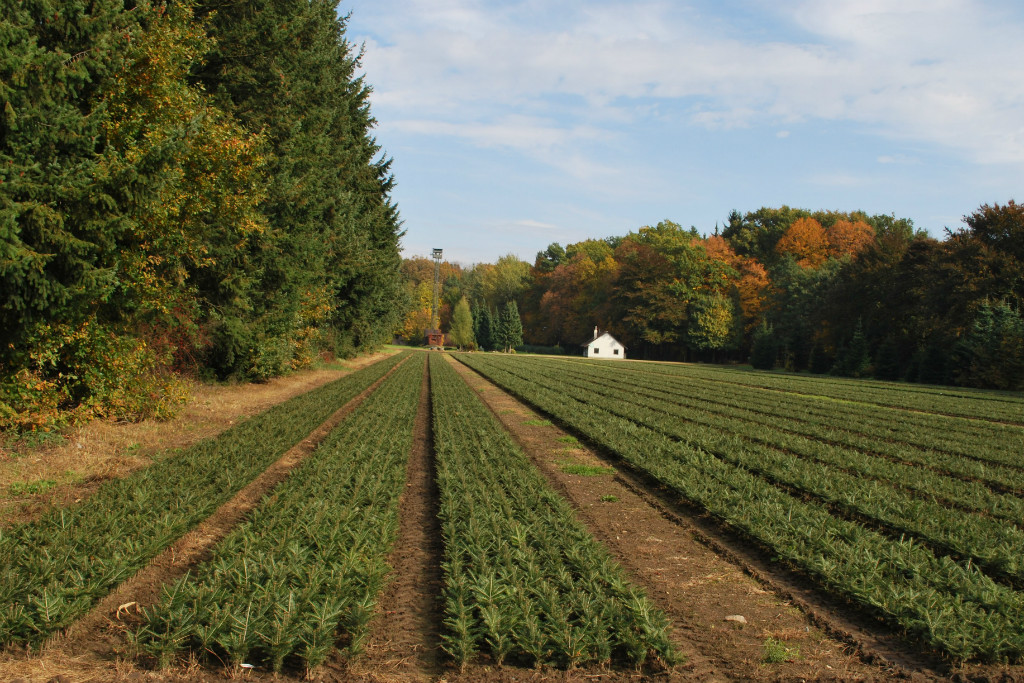 The plants are mainly grown for forest regeneration and afforestation. A small amount also for outplanting of Christmas trees and rootstock material for grafting. The bare-root technology makes up 85% of the total production of the volume of our production.
Assortment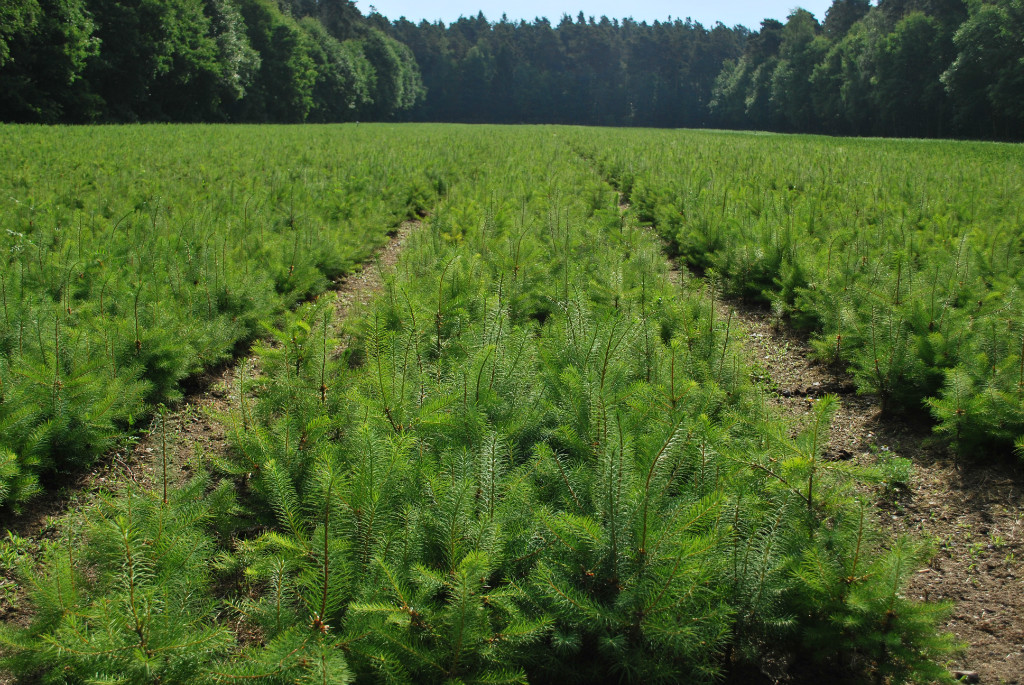 The bare-root technology is used for the cultivation of seedlings, plants, large-sized plants and saplings of all of forest tree assortments intended for forest regeneration and afforestation. We offer these plants in a wide range of provenances .
Way of growing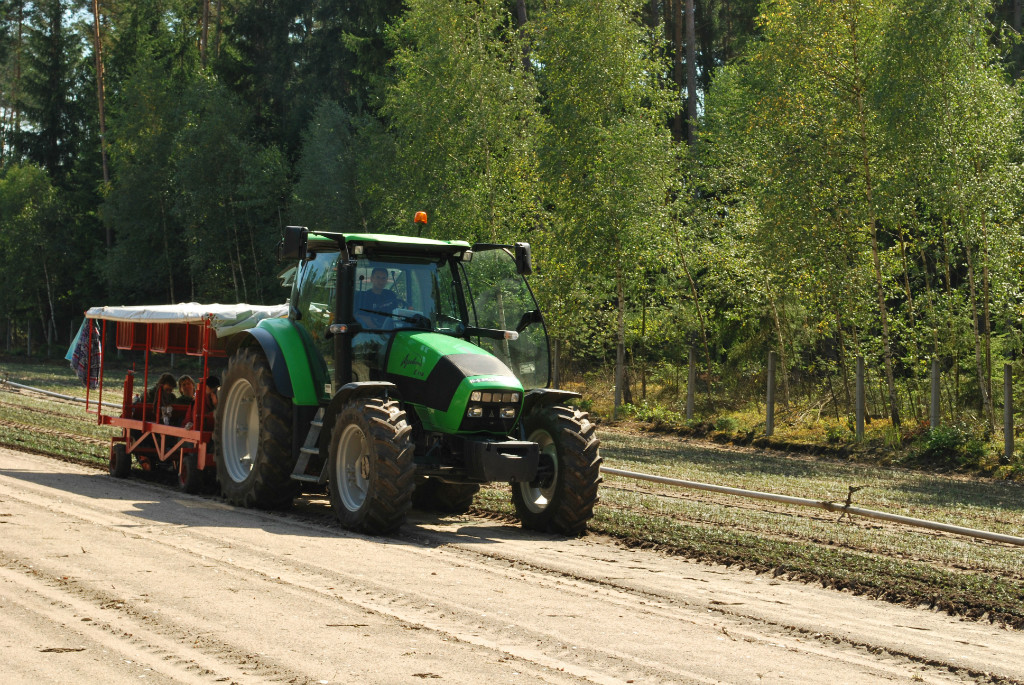 Most of our nursery areas are situated directly in the forest environment on poor sand-clay to sandy soils. In these natural conditions plants create a rich root system. Mycorrhiza often appears on the roots of the plant which is caused by the long tradition of growing at in these nursery areas. Seedlings and plants are grown by seven-row technology. The cultivated seedlings are undercut to create an even richer root system. All the production areas are equipped with an irrigation system which supplies the soil with moisture especially during the dry summer season.
---
Dispatch and transport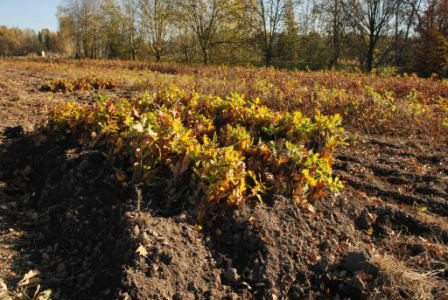 The plants can be dispatched from the nursery only in the period of vegetative dormancy – so only early in spring before burgeoning for spring reforestation or in fall after the leafs fall (in case of broadleaves) and after the end of growing (in case of conifers) for fall reforestation.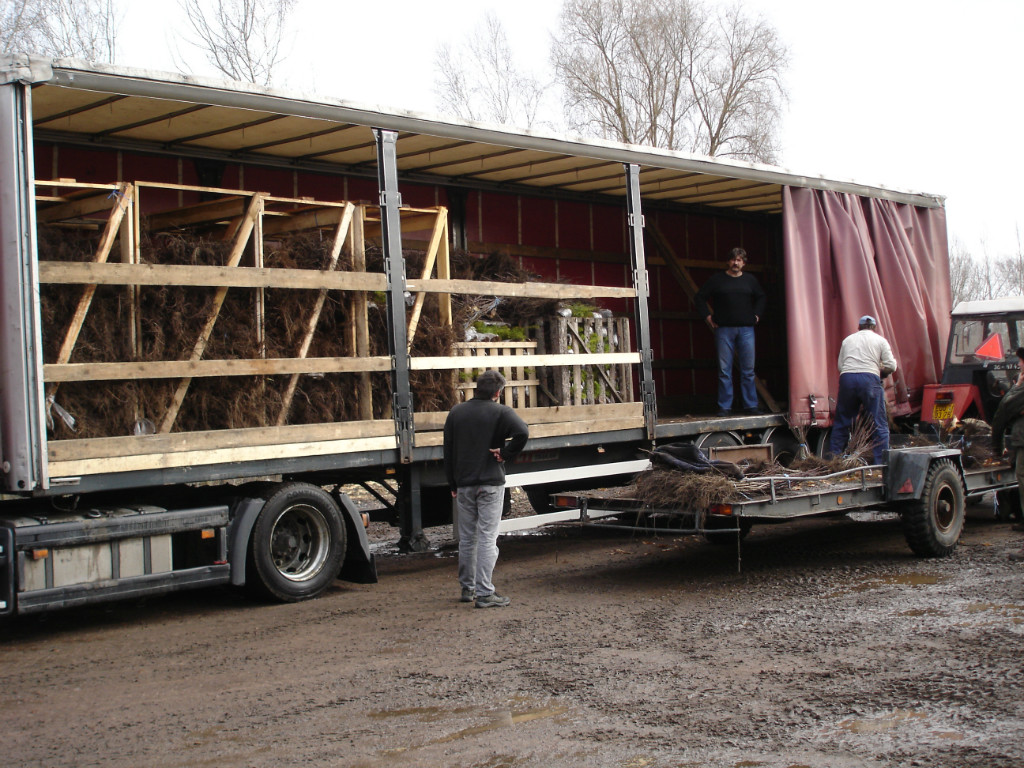 On demand, above and underground parts of plants can be treated by the recommended chemicals against root drying or harmful insects. The bare-root planting is dispatched in packs of 25, 50 or 100 pieces. The number of plants in the pack depends on the height and tree species. The transport costs of the plants are covered by the customer. On demand, transport can be organized by us or by our transport partners.
Other pictures of our produciton areas, material of this technology can be found in our gallery. Have a look to our offer for specific species.
Dispatch, transport and storage of bare-root planting - manual (in Czech)
How many plants fit into the individual means of transport?
| | | | |
| --- | --- | --- | --- |
| Means of transport | Plants of Picea sp., Abies sp., Pseudotsuga sp. | Plants of Pinus sp., Larix sp. | Plants of broadleaves |
| Personal motor car | 1 000 pcs. | 3 000 pcs. | 2 000 pcs. |
| Car-trailer 2 x 2,5 m | 3 000 pcs. | 10 000 pcs. | 5 000 pcs. |
| Van | 5 000 pcs. | 20 000 pcs. | 10 000 pcs. |
| Cargo truck up to 3,5 t | 20 000 pcs. | 70 000 pcs. | 20 000 pcs. |
| Cargo truck up to 7,5 t | 40 000 pcs. | 100 000 pcs. | 50 000 pcs. |
| Semi-trailer truck | 100 000 pcs. | 200 000 pcs. | 200 000 pcs. |
The weight of one pack of bare-root seedlings is approx. 2,5 kg.