Forest nursery with a tradition
we keep the principles of manipulation with seedling material
European beech
Fagus sylvatica

Forest nursery with a tradition
we keep the principles of manipulation with seedling material
European beech
Fagus sylvatica

Wide range of woody species
we offer 141 types of species in 5 different technologies
Scots pine
Pinus sylvestris

Wide range of woody species
we offer 141 types of species in 5 different technologies
Scots pine
Pinus sylvestris

Seedling material to your region
provenance of seedling material for whole Bohemia, Moravia and Silesia
Norway spruce
Picea Abies

Seedling material to your region
provenance of seedling material for whole Bohemia, Moravia and Silesia
Norway spruce
Picea Abies

We use modern technologies
we have grown air-prune seedlings since 1993
English oak
Quercus robur

We use modern technologies
we have grown air-prune seedlings since 1993
English oak
Quercus robur

Seedling material of high quality
we keep the principles of manipulation with seedling material
Douglas fir
Pseudotsuga menziesii

Seedling material of high quality
we keep the principles of manipulation with seedling material
Douglas fir
Pseudotsuga menziesii
Previous
Next
Why LESOŠKOLKY
The history of growing seedlings at our nurseries started in 1895. Since then, forest nurseries spread across the whole Czech Republic. Thanks to a long tradition and ideal climate and soil conditions of our forest nurseries, we offer seedling material of the highest quality.
The company Lesoškolky s.r.o. Řečany nad Labem is the keeper (owner) of the licence of the Ministry of agriculture for the production of planting material for afforestation and reforestation .
The Lesoškolky company is a member of The Forest Nursery Association of the Czech Republic, Nursery Association of Czech Republic, EFNA (European Forest Nursery Association) and Association of Christmas tree growers.
FOREST NURSERY with a TRADITION
We specialize in the production and sale of the seedling material for forest regeneration and afforestation. We grow seedling material for growers of forest trees, rootstock material for grafting and ornamental trees.
Seedling material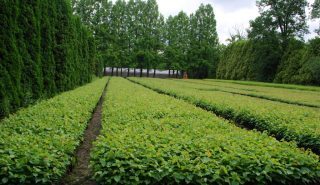 We grow the whole assortment of forest tree species. We offer bare-root seedlings, air-prune seedlings, large-size plants, saplings and ornamental species.
Our plants
Technology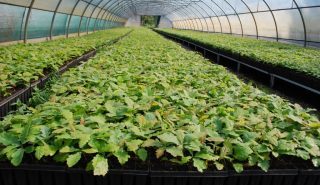 We use different technologies during the growth of seedling material. We do our best to give our plants the optimum conditions to grow in by using seedling material of the highest quality.
More about technologies
Production centres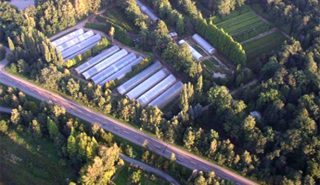 Our production centres are located in Eastern Bohemia (Řečany nad Labem, Kladruby nad Labem, Albrechtice nad Orlicí, Dolní Jelení), near Prague (Brandýs nad Labem) and in Westen Bohemia (Františkovy Lázně)
Our production centres
Do you want to order seedling material?
We offer you 2 possibilities to order seedling material – either ON-LINE or you can use our PDF order form.
1. Filling in an on-line form
An on-line form can be filled in and sent to us directly from our web site.
Fill in the form
2. To download the form
Download the form, print it, fill in and sign (eventually stamp it). Scan the form and send it (by e-mail) to odbyt@lesoskolky.cz – if you can´t scan an order, you can fax it (+420 466 932 103) or send it by mail.
Download the form
CURRENTLY IN LESOŠKOLKY
Regular revision of current events in our forest nurseries + revision of company events.
DO YOU NEED TO HELP, HAVEN´T YOU FOUND AN ANSWER TO YOUR QUESTION?
Send us an e-mail to odbyt@lesoskolky.cz or call +420 466 933 827-8
Our production centres
330 - Řečany nad Labem , 350 - Obalovaná sadba Řečany nad Labem , 340 - Kladruby nad Labem , 310 - Dolní Jelení , 320 - Albrechtice nad Orlicí , 370 - Františkovy Lázně , 390 - Brandýs nad Labem , , 360 - Hlavečník
Data map ©2019 GeoBasis-DE/BKG (©2009), Google